As much as they love to work for each and every one of them there will come the day when they are ready to retire. Some retire as young as 6 and others are 12 years old by the time they decide they ar ready to take is easy. As with all our dogs their wellbeing and happiness is our first priority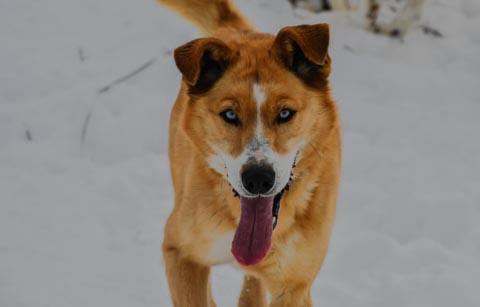 Telega
Telega is a rescue and joined our family back in 2014. He previous owner had to give him and his sibling and mum up due to health issues. Telega worked for a little while when he started to pass out on the trail. Numerous test have not provided us with a diagnose we decided to retire him.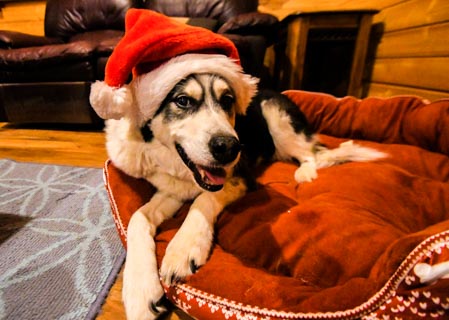 Bear
Bear is a rescue and joined our family back in 2011. Bear just like his buddies he came with is a shy dog, he did work for a few years but he never was super excited about it so he retired early. Bear loves to check out the girls and he also earned himself the. nickname shadow barker as he barks a things that nobody seems to see but him.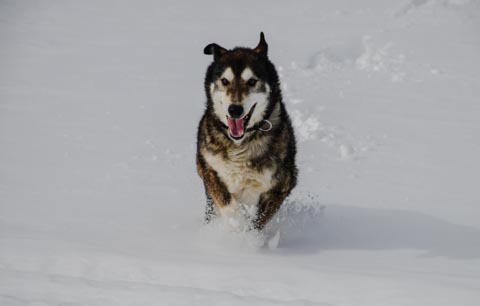 Gobo
Gobo is the male version of Kaze but a little less extreme Gobo absolutely loves people and female dogs but does not get along with male dogs. He is a super fun dogs that is always ready for and adventure. Even in his retirement he still loves to race the young females on walks to the river.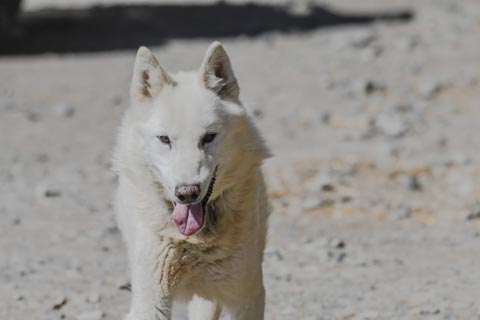 Gimli
Gimli is crazy for attention, the will not leave your site. From little one on walks he would always stay close and try to jump up on you while all the others are playing. He still loves his snuggles and ear scratches and will push any other dog out of the way to get your full attention.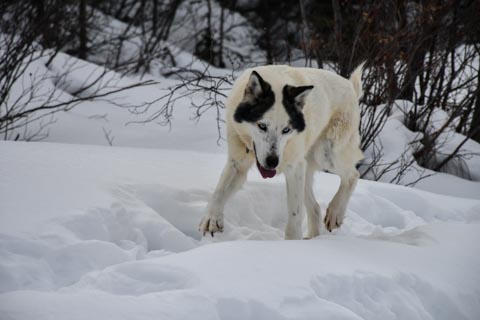 Yuki
Yuki is a beautiful little girl with bright blue eyes. She is a sweet girl but can be picky of who she is getting along with, it must be running their genes as she is a sister to Kaze, and Mizu. Yuki loved to be working dogs and always was very determined and strong for her size.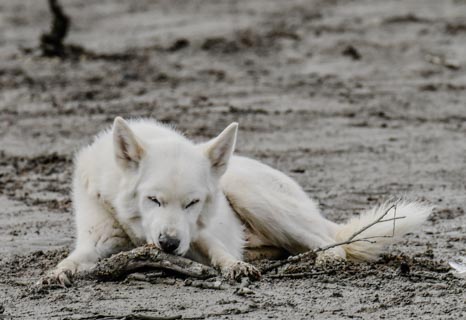 Gandalf
Gandalf is the most adorable and sweetest dog out of our Lord of the rings litter. He retired early and moved in the lode at the age of 7 as he decided he worked for long enough. Gandalf loves hugs and kisses and sharing the couch with Bilbo.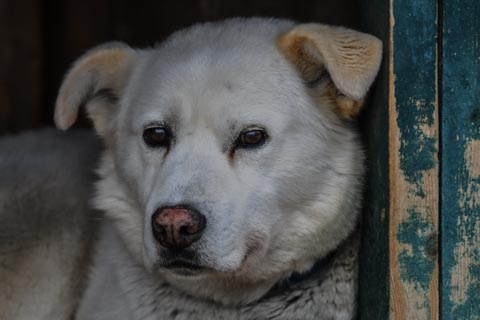 Poobah
Poobah joined our family in late fall of 2016. Poobah came from a shelter in Alaska where he had spend 6 month before we picked him and 5 of his buddies up. Poobah loves the idea of being a working dog and is getting super excited at hook up time jumping up all 4 legs of the ground but after about 1km into the run he changes his mind. So he retired at the tender age of 3.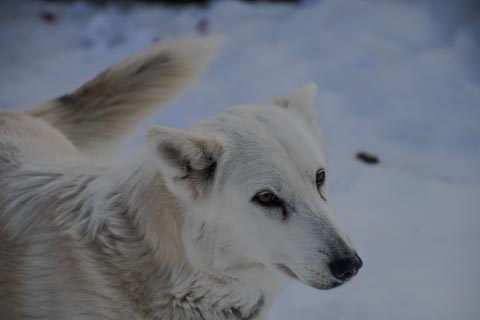 Rosi
Rosi is a little darling. Rosi had two litters of puppies. She loved to work and surprised everybody how strong she was for her size. Rosi loves attention just like all her litter mates and is sharing the couch with Bilbo and Gandalf.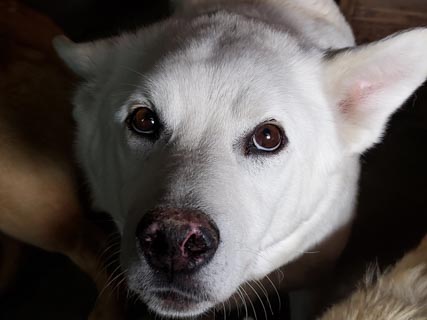 Birch
Birch is a super handsome boy, just look at those eyes, he knows how to break some hearts. Birch loves snuggles. He is also a very patient dog that can sit under a tree for hours waiting for a squirrel to move. He enjoyed working but decided at the age of 7 that it was time for him to retire.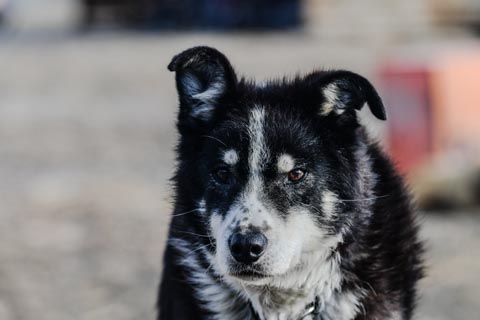 Wimbley
Wimbley is a sweet old men with people but is not too fond of any other dog in his old age. Wimbley was an amazing leader that one could always count on. He is very set in his ways. Just a sweet old crump.