Yukon Guest Ranch / B&B with Panoramic Views
The ranch sits on 86 acres nestled in the Ibex Valley. The views are simply breathtaking no matter which direction you look.
Built with Sitka Spruce logs, the Main Lodge is a classic two-storey northern home, with four guest rooms and a sitting room on the second floor, a large dining hall and living room on the main floor and WiFi internet access.
The lodge is designed and operated with an eco-sensibility, and yet is also has modern comforts of running water, electricity, bathrooms and showers. Cooking facilities are available in our two guest cabins.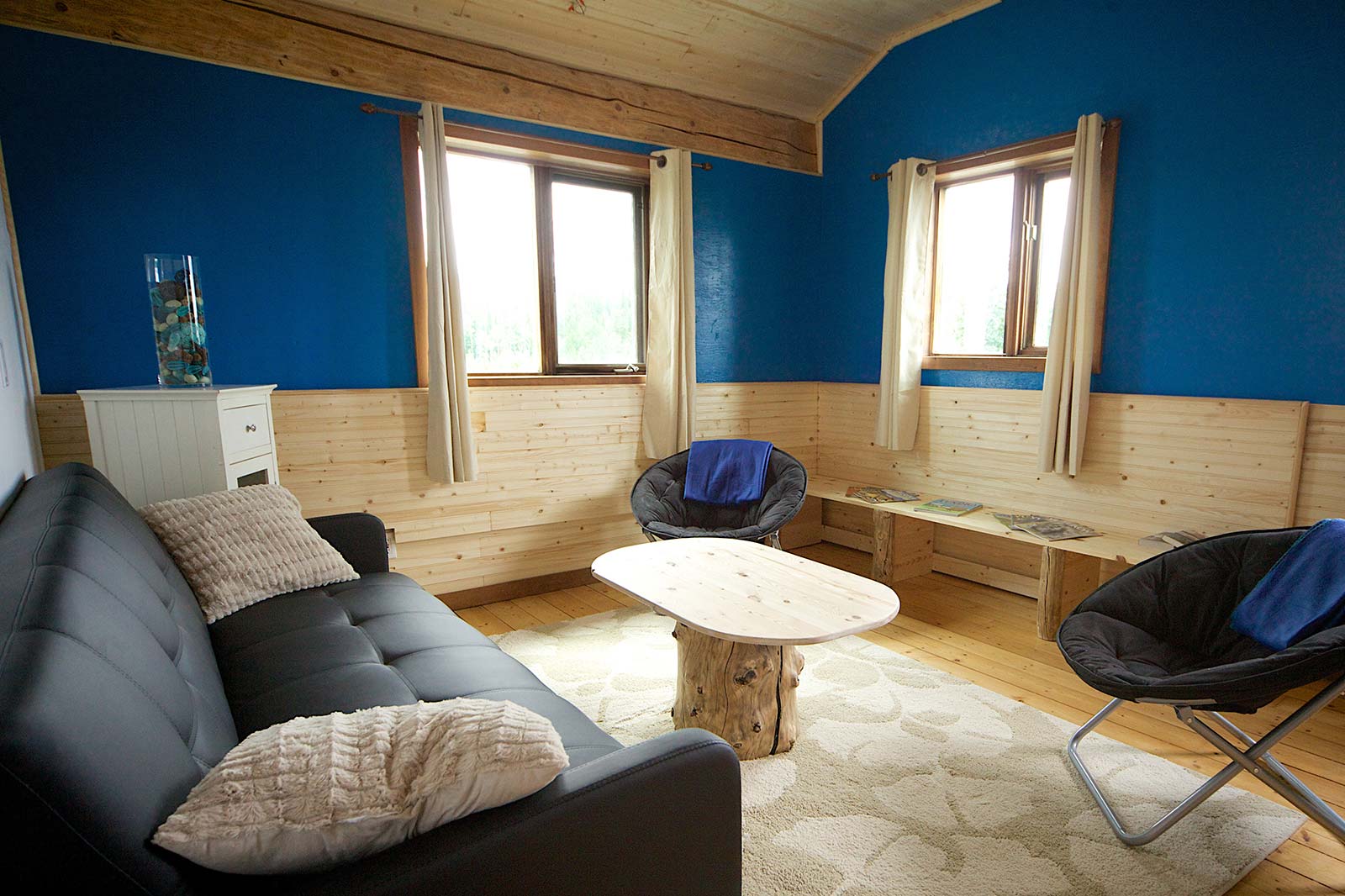 Front Desk

Front desk hours are between 9am and 6pm
Arrivals after 9pm are self check in. Instructions will be at the front desk
Other Amenities:
Large Dining Area & Sitting Area
Upstairs Common Reading Room with Comfortable Seating
Large Outdoor Deck
All the Dogs you want to Pet!
Walking trails (and dogs to go with you)
WiFi
Activities at Muktuk:
Canoeing
Hiking
ice fishing (winter)
Mushing (winter)
Training Runs (fall)
Other Activities:
Takhini Hotsprings
Horseback Riding
Snowmobiling
Yukon Wildlife Preserve
Pet Friendly
Our cabins are pet-friendly. However, pets must be leashed or kenneled, except when inside your cabin, and under control at all times. Clients are responsible for any major damage caused by their pets. There are no pets allowed in the guest rooms in the main lodge