Adventure
IN THE YUKON BACK COUNTRY
Guided Yukon Canoeing & Hiking Adventure
Join our fun dogs and experienced guides for your once in a life-time adventure in the Yukon Back Country.
Undoubtedly one of the most beautiful, natural landscapes you will ever encounter, a guided canoe and /or hiking trip in the Yukon will provide you with memories that last a lifetime.
Our guided canoeing & hiking adventures are led by experienced and certified guides. What sets Muktuk a part is that we incorporate our cute and friendly dogs in all of our adventures.
From the airport pickup, a comfortable stay at our scenic wilderness lodge, sleeping gear, to home-cooked meals. Fully catered throughout the trip.
Hiking through some vast stretches of untouched valleys who come alive with the hot pink of fireweed, or canoeing on the mighty Yukon River surrounded by crystal clear waters, there is no better way to spend your Summer in the Yukon.
Guided Overnight Canoe Trips
Takhini River Trip - Kusawa Lake to Muktuk Lodge
6-Day Package / 3-night camp
Yukon River Trip - 30 mile River to Carmacks
7-Day Package / 4-night camp
Yukon River Trip - Carmacks to Dawson City
2-week Package / 9-night camp
Yukon River Trip - Muktuk Lodge to Carmacks
10 day Package / 6-night camp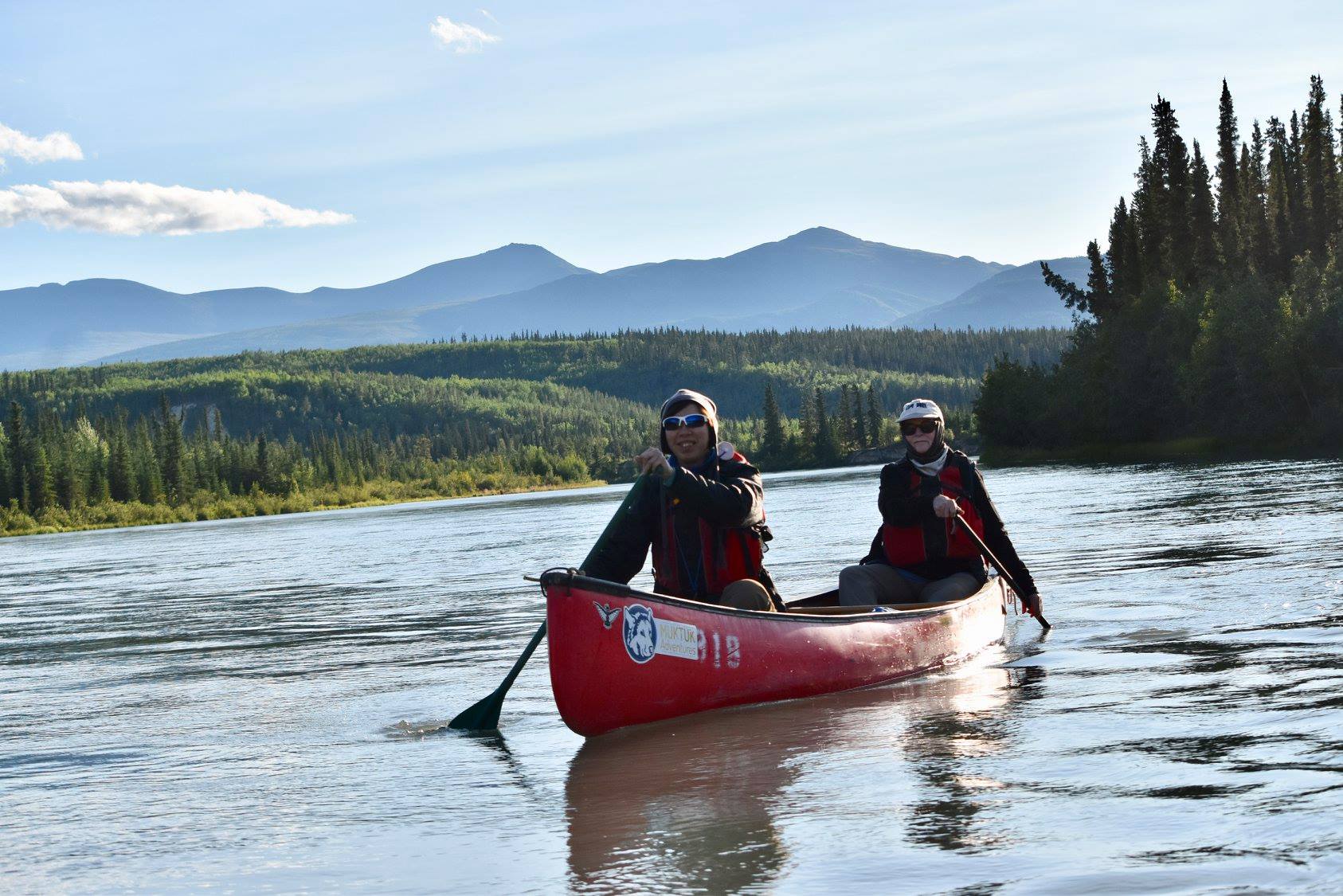 Teslin River Trip - Johnsons Crossing to Carmacks
9-Day Package / 7-night camp
Yukon River Trip - Muktuk Lodge to Lake Laberge
4-Day Package / 1-night camp
Guided adventure options include half and full day trips to multi-day trips.
The rivers we paddle on include: Takhini River, Yukon River, Teslin River, Nisutlin River and the Pelly River.
For our hiking trips we will take you into Kluane Nationa Park, Tombstone Territorial Park or the Ibex Valley.
Depending on the size of your group and availability customized options for guided canoeing and hiking adventures are possible and can be tailored to your needs and interests.
Guided Half Day & Full Day Canoeing Trips
Half Day Canoeing - Takhini River
Full Day Canoe Trip - Kusawa Lake to Mendenhall Landing
Full Day Canoe Trip - Takhini to Yukon River
A Guided hiking Tour with our dogs has to be the most rewarding and fun way to explore the Yukon back country.
The Yukon has some of the most natural and beautiful hiking trails in the world, and with no doubt we have some of the most amazing dogs in the world. Combine those two and you have your perfect hiking adventure.
Our expert guides will teach you about the flora and fauna in the Yukon, and our cute dogs will lead the way. The Yukon is also home to an abundance of wildlife which we might get to see along the way.
We offer guided day and multi day hiking tours with our super friendly and amazing dogs. Our trips are in the Ibex Valley, Kluane National Park or Tombstone Territorial Park.
All of our multi day hiking trips are guided by experienced and licensed leaders as well as fully outfitted, including tents, sleeping bag, therm-a rest as well as delicious home cooked meals.
Day Hike Kluane National Park
Cottonwood Trail - Kluane National Park
7 day Hiking Package incl camping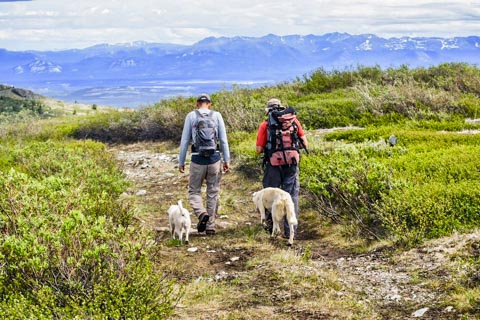 Half day Hike Ibex Valley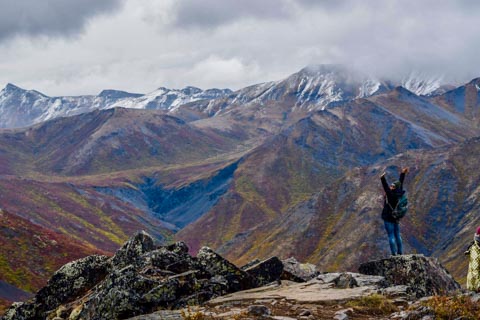 Tombstone - Dawson City
7-Day Hiking Package incl camping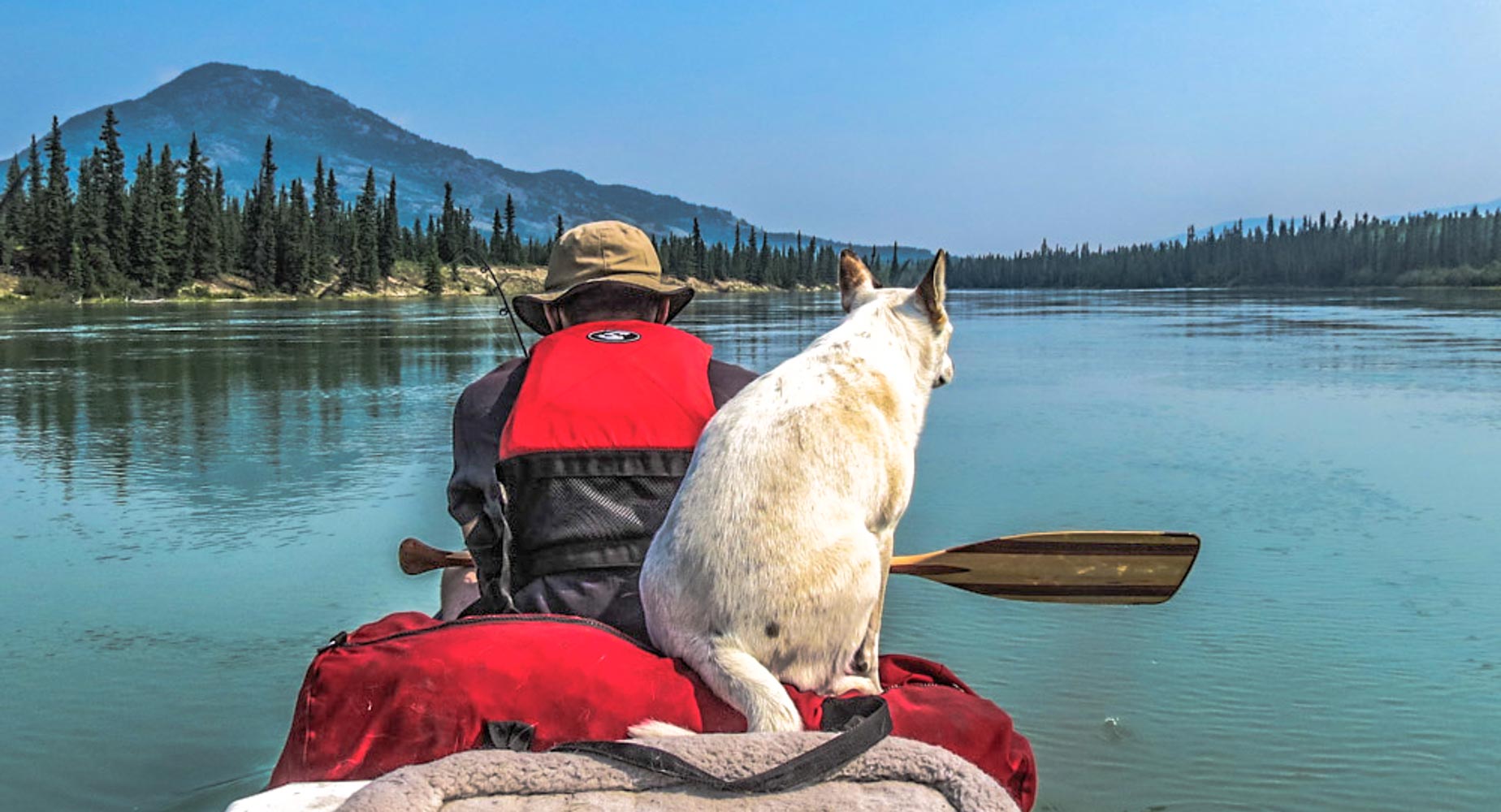 Yukon Express - Multi Activity Tour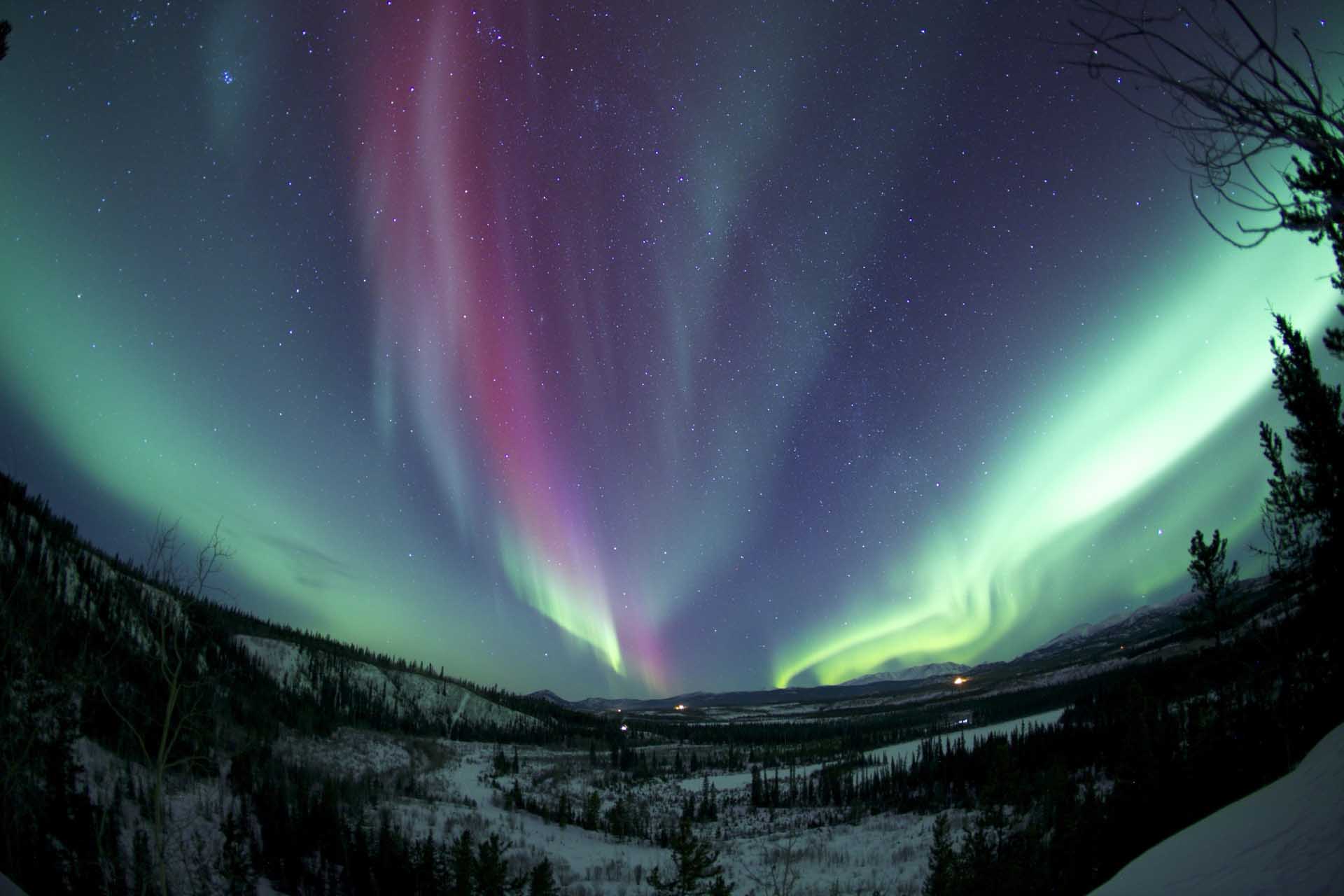 Fall Adventures
Northern Lights,
Canoeing & Hiking
Winter Adventures
Dog Sledding
& Northern Lights